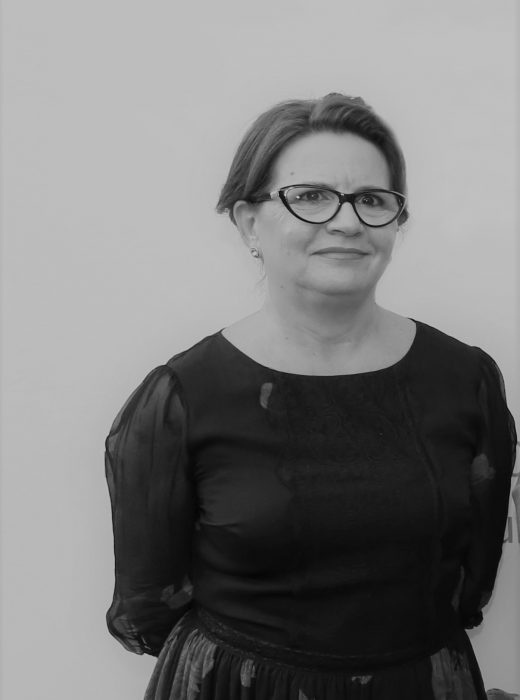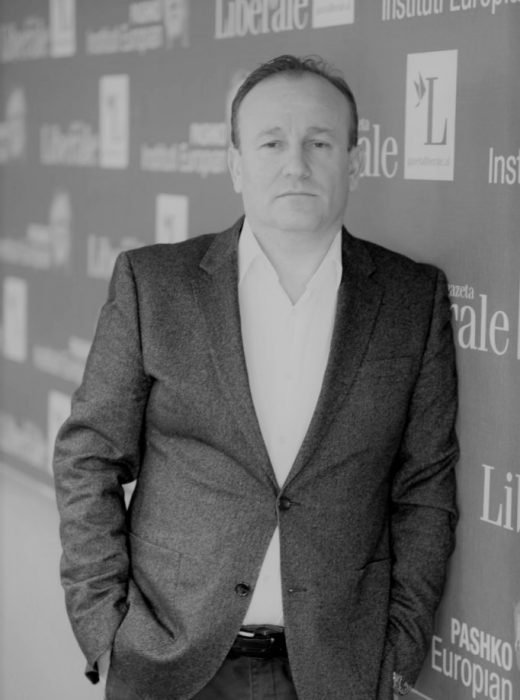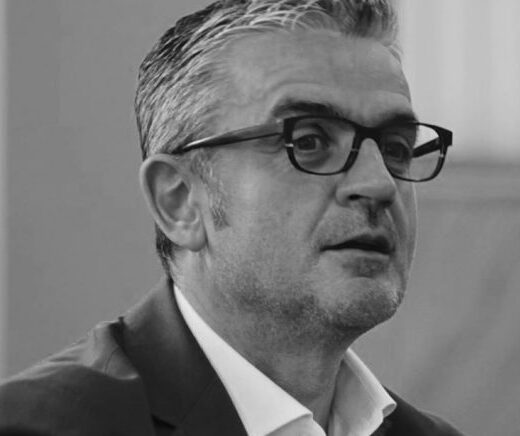 The need for young people to have a reference to liberal ideas, such as those of Gramoz
When my friends and the new friends of Gramoz invited me to the first activity to create a prize, for the best doctorate with the name of Gramoz Pashkos in the field of the free liberal economic thought, I felt jagged and certainly excited that someone in this city, which forgets quickly, did not forget the intellectual contribution of my husband, Professor Gramoz Pashko. Gramoz was a man who had "nothing in his hands ". He had a very short power, only six months as deputy prime minister, he didn't direct great structures, created no interests and no powerful aggregations, but he had one powerful thing, ideas. Gramoz was passionate about his academic work, was passionate with students, passionate about ideas. I think he gave the Albanian transition a new perspective, which probably was followed by others, too little or too much, deep or shallow but served as a symbol and as a reference to build a way of creating a society after the overthrow of Communism. Gramoz's liberal values, meritocracy values, tolerance, democracy, as I can see for my pleasure, remain not only a need, but also a reference to the Albanian society. That's why I had a great pleasure to cooperate with friends to build a European Institute with Gramoz Pashkos name. As a Pashko family member I also had humility to authorize his name for building a network of programs, such as the European Institute PASHKO, Scholarships "Pashko", Student Club "Pashko", the price for the best research scientists "Pashko", and Fellowship's "Pashko", believing that all these elements not only do not betray, but they also suit to what Gramoz has done and would like to do and would like to be made in his name or inspired from his ideas. The need for young people to have a reference to liberal ideas, which in this case Gramoz was full of passion, is a vital need of Albanian society. In a society that still has a lot to do to be decommissioned, to be deputized, a society which needs to be reformed and to go towards fair race and meritocracy, I say this institute and his name comes in handy for help, in a complexed society where the threats towards freedom, democracy and the free market are very large. So, I wish the PASHKO Institute success in his job, in the mission he has set himself.
Mimoza Pashko
Gramoz Pashko's wife
Gramoz Pashko, an unfinished conversation
Do you also not have the impression that these days you will drink a coffee with Professor Pashko; you will pass by Pashkos for a glass of wine or gin on the sixth floor, near "Elbasan Street ", you will finally meet for that lunch long arranged with him on the phone or from a casual meeting on the street. Of course, lunch at "Tajvani," where he will pick the wine and will suggest the menu with his aristocrats' manners? Do you also not have the feeling about a topic of debate once opened with him, about the economy, culture, politics, market or anything else, you know where to begin again right where you have left it, gaining that pleasure of intellectual conversation that you hardly find in our Tirana? So vivid are all these for us, endless friends of Gramoz Pashkos, so much so we do not believe what has occurred. A double fatality, an evil time which was repeated twice in a day in the professor's Pashkos life, robbing with fanaticism this second, every chance that the first evil time gave after the accident at the Jon seashore. Gramoz Pashko resembles those cosmopolitan characters of the city, which are so rare: erudite from culture, historical for symbolism and meaning, positive about their approach about events and characters, tolerant from one's deep knowledge of human nature and its acceptance. The friend of all, Pashko, was the application of the idea that in our Albania can be created such characters like him, with a universal existence, which transcend those obstacles and limitations of time and man and are all within them, all of the extraordinary ordinary of the city. Professor Pashko is "the professor", not just because his greatest and most valuable life was in the university's cathedra. He was the "professor" that makes "Students", being himself a "student", because students make only those who have been themselves such. Professor with a career more than 25 years at university, you could catch him looking preoccupied with the passion of a new pedagogue, preparing a new course for his students at the University of New York. Being yet a "Student" of new ideas, he managed to make students, followers of his ideas, of his conception for society, the market, democracy, freedom. Politician Gramoz Pashko was the great character of Albanian transition, even without being a big politician, without even having control over the party, organizations, branches, parliamentary groups or gangs armed or semi-armed. In the late '80s and' the early 90s he was the "great reformist "of the caliber of Mazojevck polka or other liberals of the East, who conceived the difference and imagined it, into an Albania thinking of "agricultural cooperatives" and "the meetings of the party's core organization" as eternal. With his brilliant economic idea of "Therapy shock ", of economic liberalism, which are also to this day the lost chance of Albanian reformism. Gramoz Pashko detested and mocked, while cheering perhaps with a glass of wine, all those who called his ideas crazy. The Albanian political society that imagined Gramoz Pashko in her beginnings or the one he sketched with me his colleagues and students at the Pashko Villa, naturally, was turned into a kind of scandalous monster that did not resemble with the initial meaning. This happened just as his passion passed through organisms and structure, scheme or anti schemes, making today, after 16 years the Albania imagined by Gramoz Pashko simply a reminder of "The Albanian Democratic Renaissance of the early 90s." And as a reminder that is, it remains beautiful, exactly like the eternal parable of the world ideas. Seeing generally a lack of will to make his idea concrete, he fled to the safest shelter in the catheter. "My profession is not politics, are ideas, "Pashko said in an interview some months ago. Without knowing he will remain, that soon an idea or imagination, a living memory to all those who have known him, to those who have worked with him. Not counting on the terrible absence of one friend, leaving us with the feeling that it was a rare privilege I knew him, Professor Pashko. The only comfort for this difficult day!
* Published by Henri Cili in Shekulli newspaper. Tirana, 18 July 2006
Gramoz Pashko, the gentleman who was replaced by 'friend', 'brother', …
No one better than Gramoz Pashko represents the values through which the communist system in Albania was crushed. He was courageous, he was against the unbelievers, the doubters, the deceivers, conspirators, isolationists, conformists and submitters. He supported economic, political and social freedom without compromising. These ideas may be deformed, today they can be in danger, but they are left untouched and always inspirational within the legacy that Gramoz Pashko has left in Albanian society. A legacy that teaches Albanians not to be afraid from freedom. To not be afraid of making decisions for their lives, and not expect helpless that the state should do so for them. That they may have their ideas, designed in the future and undisturbed by the ghosts of the past, even though they still look powerful. Through the 'Gramoz Pashko' award we wanted to promote Albanian liberal thought, format whose political, social and economic, Pashko with his contribution sums it up better, fully and before anyone else in Albania. Nobody made the difference between the old regime as clearly as Gramoz Pashko when he said that: our opponent -Party of Labor-relies on state property in the struggle of classes and in national divisions while we are against them, we are for free initiative and private property, for reconciliation and national unity. Gramoz Pashko was one of the clearest remaining persons to promote the market economy in Albania. The only economist with a project and vision of deep restructuring of the economy, before that other economists entered the autopilot by simply executing deals with the IMF. Pashkos's ideas, in fact, planted the seed of capitalism in Albania. First privatizations designed Albania in the future and in less than 5 years the private sector managed to constitute 75 percent of the national economy when in 1990, the private sector was 0. To be clear, Pashkos's ideas were not and are not for the crippled, the spiritless, the nostalgic or permanent workers. They were and remain only for the brave, for those who understand what was and remains the responsibility of the personal decision and what was the free initiative. For those who really want to go to Europe. Those ideas brought Albania out from the tomb of the planned economy and gave her market economy, gave everyone freedom and the responsibility to choose, to risk, to lose, but especially to win. But when violence, statism, and planning are all the more present in our lives, the promotion of ideas for the market economy, the freedom of the individual, is one patriotic duty that serves national development. Today that economic freedom has shrunk to the level of protest, today when the market economy lurks kicked by political corporations, when gentlemen, when capitalists are replaced with "friends", with "brother", it is very important to promote the ideas of individual freedom and economic. The award Pashko" is an intellectual mission, is a great opportunity to do this, especially when Gramoz Pashkos's standard of ideas was and remains a challenge for Albanian society. Therefore, we are here today.
* By Dritan Shano published in the Mapo newspaper. Tirana, 20 December 2014